March Mayhem at A&S Carpet
March is one of our favorite months not only because spring is beginning, but college basketball is at its pinnacle with all the fun of March Madness. Here at A & S Carpet Collection in Allison Park, Pennsylvania, Panthers fans are ramping up for the Big Dance. To celebrate, A & S Carpet Collection is offering 50% off college basketball rugs by Milliken this March during The Final Floor Sale in our Rug Shop . With Pittsburg playing in the long-awaited tournament, our community has a lot to look forward to this March. With simple online ordering, shopping for rugs while watching basketball and eating snacks has never been easier.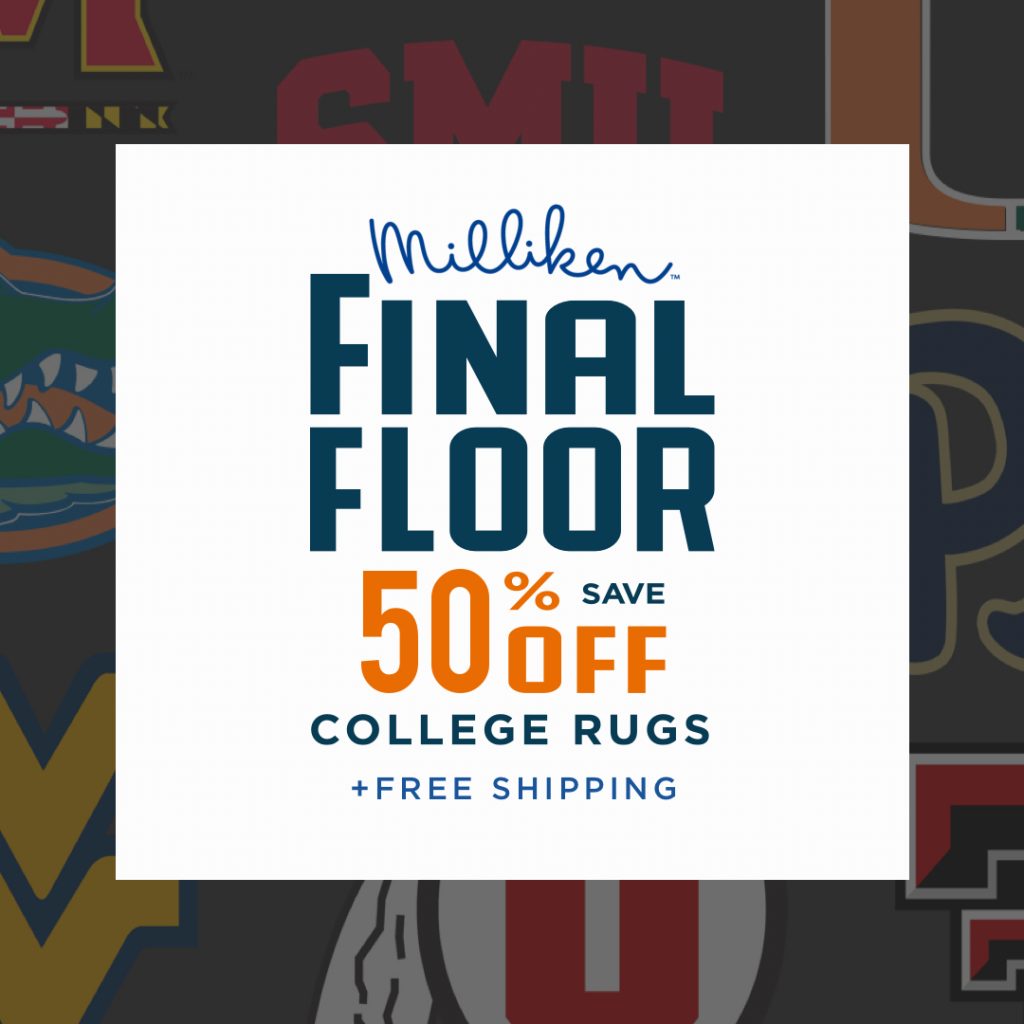 Did you know that March Madness has been around since 1939? It's basically a key part of American history. Or at least we at A&S Carpet Collection think so. The inaugural tournament had only eight teams, compared to the 68 teams today. In 1982, a broadcaster coined the month March Madness and, in 1985, the modern format of a 68-team tournament began. During the tournament, teams compete to earn a spot in the Final Four. Selected by the NCAA Men's Basketball Committee, chosen teams will be announced on Selection Sunday which is March 17.
Many folks choose to get involved in the March Madness mayhem by filling out brackets.
Whether it's your office, or group of buddies, March Madness bracket competition makes the games come alive. ESPN makes it even better by giving away prizes in their annual Tournament Challenge. Just watch for the Cinderella team, or underdog, so that your bracket isn't busted.
There is no better way to enjoy March Madness than on a stylish and festive college basketball rug from the A & S Carpet Company Rug Shop. Easy online ordering, hassle-free shipping, and great quality, our college basketball rugs make the perfect accent to your family room, living room, playroom, game room, or bedroom. Surprise your favorite fan today by taking advantage of The Final Floor Sale with 50% off your favorite team rug today!
Whether you're cheering for the Pittsburg Panthers or another team, here's wishing you a great March Madness season from A & S Carpet Collection! Stop by our location to compare brackets anytime.