Interested in a Commercial Flooring project?
Commercial Flooring Options
Our main street commercial flooring options give you freedom to create positive impressions everyday on floors that retain their stylish looks with long-lasting durability and enhanced performance features. Our commercial flooring collections offer a wide range of contemporary colors, patterns and styles to take your next retail, office, house of worship, medical office, etc. to a whole new level. Explore new design dimensions in light commercial flooring that can withstand strenuous wear with minimal maintenance.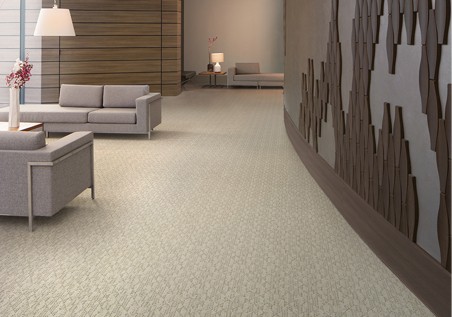 Here are some of our commercial projects
Adams-Marquette Veterinary Clinic, Oxford, WI
Pine Lake Camp, Westfield, WI
Generations Bar, Oxford, WI
Moundview Hospital, Friendship, WI
Moundview Clinic, Westfield
Adams School District, Adams, WI
Princeton Schools, Princeton, WI
New Life Physical Therapy, Westfield and Portage, WI
Wilderness Campground, Montello, WI
Adams/Marquette Veterinary Services, Oxford, WI
Marquette County Courthouse, Montello, WI
Marquette County Senior Center, Montello, WI
Sports Impressions, Wisconsin Dells, WI
City of Markesan, Markesan, WI
Markesan School District, Markesan, WI
City of Princeton, Princeton, WI
Crawford Funeral Home, Montello, WI
FCI, Oxford, WI
National Exchange Bank, Coloma, WI
Harrisvilla Extended Care, Westfield, WI
It's Poppin, Westfield, WI

Gussied Up, Westfield, WI
Remax Realty, Westfield, WI
State Farm Insurance Office, Westfield, WI
Lakeside Bar, Montello, WI
Marquette/Adams Telephone Coop, Oxford, WI
Mauston Head Start, Mauston, WI
Montello Theatre, Montello, WI
Packwaukee Town Hall, Packwaukee, WI
Pioneer Floral and Greenhouse, Wautoma, WI
Precision Collision, Westfield, WI
Tween the Lakes Motel, Montello, WI
Waushara County Courthouse, Wautoma, WI
Wautoma Newspapers, Wautoma, WI
Good Shepherd Catholic Church, Westfield, WI
St. John's, Oxford, WI
St. John's Lutheran, Montello, WI
St. John's Lutheran, Princeton, WI
St. John's Catholic, Montello, WI
St. Paul's Lutheran, Neshkoro, WI
Waushara Community Church, Wautoma, WI
Faith United Methodist Church, Westfield, WI