TILE INSTALLATION
Qualified Flooring Technicians
Quality Tile Installation
At A & S Carpet Collection, we are a full-service flooring center with a 100% commitment to customer satisfaction. Our team is highly dedicated to providing customers with the best installation and continual service throughout the lifecycle of the flooring product we sell and install.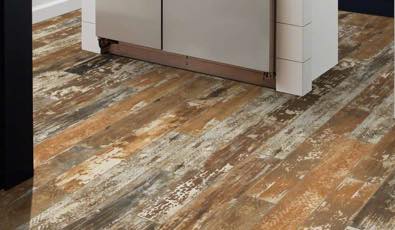 What To Expect
Tile Installation - What To Expect
Of the various do-it-yourself (DIY) floor covering installation challenges, ceramic tile is going to be for the advanced DIYer or a professional. Tile requires very particular sub-floor preparation. Frequently, a water-resistant backer-board is affixed to the subfloor, providing a secure, stable surface for tile installation.
As with all other forms of floor covering offered by A & S Carpet Collection, we have well-trained, skilled and experienced installers for your project. You can rely on them to produce a beautiful finished job, and to be careful and respectful of your home and property in the process.
A pre-installation walk-through with your tile installer will help ensure that you are prepared for the big day. The matters of removal and disposal of old flooring, trim, sub-floor preparation, and door clearance can be addressed during the walk-through.