LUXURY VINYL CARE AND MAINTENANCE
Care and maintenance tips
vinyl care and maintenance
Caring for your luxury vinyl floors
Today's luxury vinyl (resilient) flooring are affordable and beautiful, and quickly becoming our customer's favorite flooring choice.  Many of them are also 100% waterproof, so they're great flooring for bathrooms, dens, and kitchens. Even though some manufacturers offer water resistant technology built into the plank and tile finish, like Shaw's Floorte PRO with ArmourBead finish, it is important to wipe away water spills as quickly as possible.
When it comes to care and maintenance tips for your new luxury vinyl tiles and planks, we consulted with the experts! Our A & S Carpet Collection flooring representatives put together the following tips: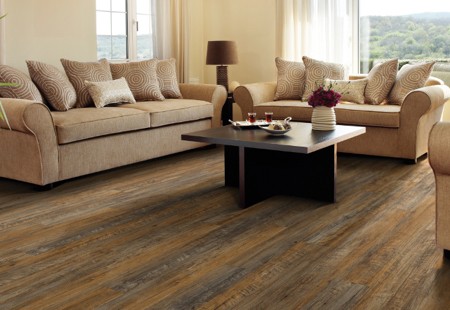 Luxury Vinyl Care & Maintenance
Luxury Vinyl Care & Maintenance
Frequent care and maintenance of your luxury vinyl tiles and planks can be quickly built into your overall home cleaning routine, so it won't feel like a chore!
For daily upkeep, sweep, dust mop or use a manufacturer approved vacuum cleaner without a beater bar.
Place all heavy furniture on protective mats to avoid any scratches.
Also place entry or doormats at the entrance to the room to avoid tracking outdoor dirt and soil across your flooring.
Cleaning Solutions & Stain Removal
Additional Luxury Vinyl Resources